The NEO Blockchain Contest Kickoff Event is for those individuals who want to test their mettle or offer support to startups in the blockchain industry! RegTech experts, leaders in blockchain market analysis, veteran developers, and rising stars will all be in attendance - a melting pot featuring the best and brightest of the business.
The entire blockchain economy rests on fostering new talent; with that in mind, this event aims to further develop the industry by connecting budding talents with blockchain veterans and angel investors. RegTech leader QRC and smart economy project NEO are teaming up to support entrepreneurs with promising business ideas and developers with essential expertise.
Presenters include the minds behind NEO and QRC, with support from Japan's largest Q&A site OKWave and Chinese market intelligence platform Red Pulse. Coinfirm CEO Pawel Kuskowski will discuss AML solutions and what they mean for the future of cryptocurrency regulation.
Overview
Date and time: Sunday, December 10, 2017 (Registration opens at 12:30)
Location: Shinagawa Prince Hotel · Main Tower Ballroom Opal 17 (Takanawa 4 - chome Minato-ku, Tokyo 10-30)
Access: Shinkansen, JR Yamanote Line, Keihin Tohoku Line, Keikyu Line - Shinagawa Station, Takanawa exit (Approximately 2 minute walk)
Participation fee: Adults: 3,000 yen Student: 1,000 yen 
Capacity: 200 people (advance reservation system)
Schedule
13:00-13:10 Welcome, guest introduction
Session 1
13:10-13:40 OKWave Director Gen Matsuda: State of Japan's Blockchain Industry
13:40-14:10 NEO Founder Da Hongfei: State of China's Blockchain Industry/NEO Introduction
14:10-14:40 QRC CEO Adam Vaziri: State of the Western Blockchain Industry and QRC/Regtech Venture Platform Intro
14:40-15:10 QRC Director Chris Tran: State of the Southeast Asian Blockchain Industry
15:10-15:30 Refreshments & Networking 
Session 2
15:30-16:30 Blockchain Product Introductions: Red Pulse, Coinfirm, etc.
Session 3
16:30-16:40 NEO and QRC Blockchain Project Support Program
16:40-17:20 Spring 2018 Blockchain Business Contest Announcement
17:20-17:30 Closing
*Speeches will be given in English and Japanese, with real-time interpreters
【Speaker Information】
NEO Founder/Onchain CEO Da Hongfei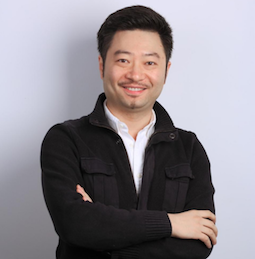 Da Hongfei is an opinion leader in the Chinese blockchain industry and is also one of the editors of "credit in the society of blockchain digital asset". He has focused on Bitcoins from the beginning and believes that "Blockchain technology has the power to free Capitalism." He has an extensive track record in the virtual currency community. He is currently focusing on the arrival of the Smart Contract Era using long-term blockchain technology.
QRC HK CEO Adam Vaziri
Adam is a lawyer specializing blockchain and compliance. Deemed "a pioneer of blockchain" by Bitcoin Magazine, he is working on the dissemination of blockchain regulation, and the platform Bitlegal.io which keeps track of the latest information on blockchain law. He has been featured on CNN and in the Washington Post. In 2013, as a director of UKDCA (British Digital Currency Association), he worked to promote blockchain regulation in the UK. He has successfully issued numerous Isle of Mann licenses optimized for blockchains. He is an active entrepreneur and has founded a blockchain lab specializing in IoT and Blockpass, a blockchain passport company specializing in KYC.
OKWave Director Gen Matsuda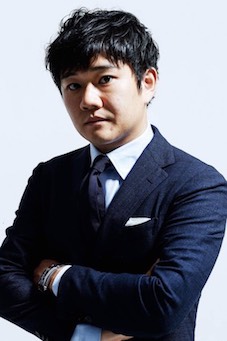 Mr. Matsuda established his first student venture in February 2006, before graduating from Waseda University School of Commerce. After graduation, he held positions at multiple venture enterprises. After the establishment of As Group Holdings (present name: Az Holdings) Co., Ltd. in 2012, as representative director, he took office as representative director of Shingu corporation Ltd. in August 2016. In September 2017, as a director of OKWave Co., Ltd., he is leading the virtual currency business and blockchain business. He has authored several books and actively makes media appearances promoting the industry.
Red Pulse CEO Jonathan Ha
Jonathan Ha is the founder and CEO of Red Pulse, the leading Chinese market intelligence platform. Red Pulse aim to combine traditional research reporting methods with state-of-the-art technologies to solve information overload issues. He has accumulated many years of experience in management consulting, providing services on corporate strategies and business development for many financial institutions. After obtaining degrees in Computational Engineering and Economics at the University of Pennsylvania, he recefived an MBA from the University of California at Berkeley's Haas Business School and holds a CFA certificate.
Coinfirm CEO Pawel Kuskowski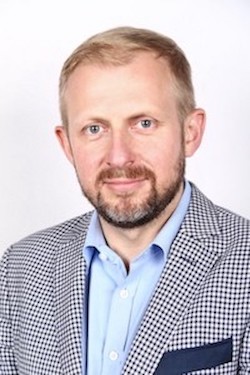 Pawel Kuskowski is the co-founder & CEO of Coinfirm Inc. which focuses on AML/CFT regulation and compliance. He is a former manager in the Scottish Royal Bank Global AML department and is currently responsible for regulatory risk and compliance at Eversheds. As an expert in the compliance and AMF fields, Mr. Kuskowski has extensive experience working with regulatory authorities on global projects for international financial institutions. He also serves as president of the Polish Compliance Association.